On January 24, 1848, gold was found in Coloma, California. Before this time, California was a little known state with small population and very weak economy. The news of the gold discovery, however, changed the fortune of California for good, propelling it to become the richest state in America.
Ibadan and environs are about to witness similar phenomenon. With the Ibadan-railway network set for completion, we are about to see massive influx of people, work and money flock into Ibadan.  Arguably, the most important sector that will be positively impacted is the real estate sector.
Consequent upon the completion of the Lagos-Ibadan railway project which is slated to commence commuter services by the 1stt quarter of 2019 as recently announced by the Nigerian federal government, an unprecedented increase in housing demands is projected in Oyo State- Ibadan specifically.
Ever since the plans for a new railway linking the megacity of Lagos state to the more modest city of Ibadan was announced by the federal government in 2017, investors, private organizations and individuals have been relishing the prospect of what such a colossal development will mean to them respectively. The project definitely will open up the Old city of "brown roofs" to the rest of the country with relative ease. The completion of the railway comes with a plethora of benefits for the city of Ibadan.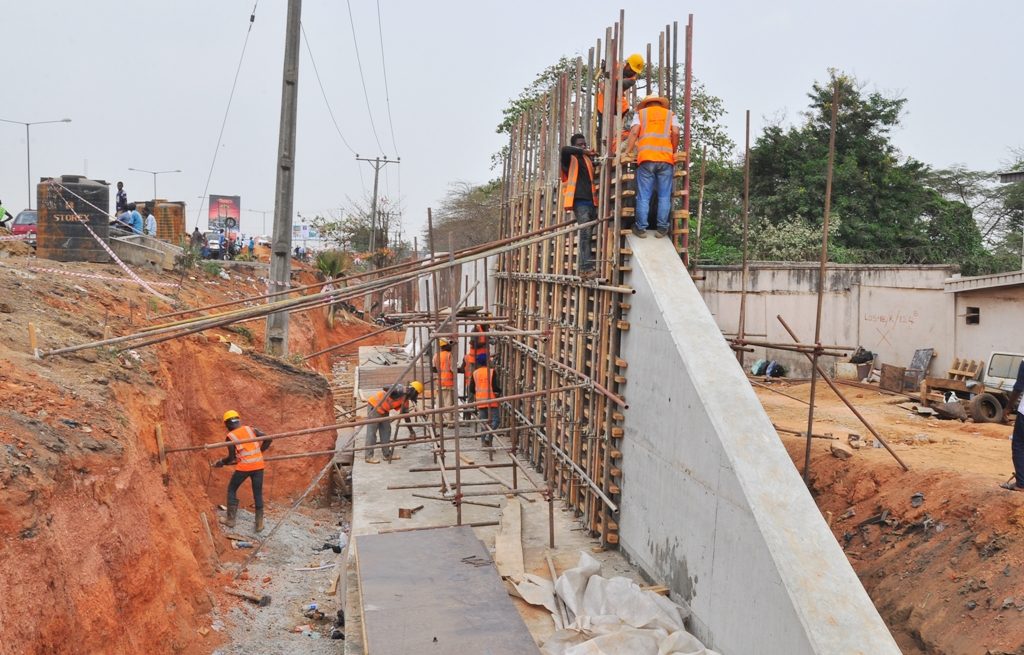 Most notably, Ibadan will be the next target of real estate developers. This is due to the fact that the railway line creates an avenue for people to daily commute to  their work places in Lagos while residing with their families in Ibadan with much ease. It becomes easier to "catch the early morning train" to work and arrive at your workplace intact and fresh having avoided the hectic morning traffic on the Lagos roads.  No longer would it be necessary for respected individuals to leave the comfort of their homes as early as 4am (as most Lagosians are used to) in a bid to beat the traffic on their way to work. With a fully functioning railway system, for many, a long-held dream of keeping up with the demands of holding down a job in Lagos without being separated from their loved ones becomes a reality.
On the other hand, from a real estate investor's viewpoint, it is the "industrial revolution era" once again. Riding along with the railway project will be a sharp increase in the demand for housing options within the Ibadan Metropolis as more people from lagos and neighboring states seeking to benefit from the advantages the new railway line brings pick  up residence in the state. The onus then rests on the real estate sector to meet this rising demands. With an increase in demand for housing options comes a need for more investment in real estate especially as the state and nation eagerly anticipates the completion of the railway project.
It's no shock then to see that Real estate companies and developers, such as Structuracasa have, in a bid to  cater for the expected rise in housing options, already begun to pave the way for this welcome development. Boasting of fully completed and well-furnished residential estates in strategic locations within the Ibadan Metropolis such as Emerald Courts, Legacy Estates, and Crimson Court, Mr Jide Alade, the Chief Executive Officer, Structuracasa, in a statement mentioned that the Federal Government's focus to revive and modernize the Lagos-Ibadan rail network had spurred real estate firms into developing new facilities and shopping malls with commercial activities also springing up within the Ibadan metropolis.
Individuals with a desire for luxurious and more elegant accommodation will also find it easier to enjoy the less hectic and calmer environs of Ibadan should they decide to "join the jolly ride" of relocating to Ibadan in a bid to enjoy the goodness that the railway project brings. Their reluctance to relocate to Ibadan would have been centered on the seemingly impossible task of finding classy accommodation in a serene and quiet environment such as what obtains in the Lagos island estates that they reside in. But with estates like Crimson Court which exude class and luxury living, possessing a central gas system, tri-level floor plans with high ceilings and large expanses of glazing, High perimeter fencing, intrusion deterrent systems, emergency alarms and close circuit TV monitoring, such individuals would find the switch to Ibadan even more inviting. Finding quality education for their kids and wards would be a forgotten problem as Ibadan already boasts of an array of primary and secondary schools that offer top-notch quality education.
With properties like Crimson Court and Legacy Estate springing up in readiness for the impending housing deficit, wading into real estate investments at this threshold of an impending market boom seems like a very smart move.