Whether you are moving to a new country or city, because of work or college, the process itself is usually very stressful. It's draining both physically and emotionally, due to the amount of work that needs to be done and to the fact you are leaving the place where you have spent a certain amount of time and possibly grown roots. Temporarily, your life becomes chaotic and reduced to countless boxes and lists, and you can't help but worry all the time if anything will be lost, damaged, misplaced or mishandled.
Indeed, packing and moving is an overwhelming process, but there are things you can do to prepare and try to go through it all with as little stress as possible.
Preparation and Organization
Relocating is not only physically and emotionally demanding, it can also strain your budget quite a lot. You'll need to be as resourceful and economical as possible. One of the necessary preparation steps you should take is calculate the cost of moving and research both the local prices, as well as prices at your target destination. Ask neighbours and friends for recommendations and see if any of them can lend you a hand themselves.
You'll need a lot of boxes for packing and you can save money if you get them in advance from your local grocery store. Also, consider going with reusable plastic bins – you can store things directly in your new closet until you find the time to deal with them. This can save you a lot of frustration so you can focus on other aspects of the move. However, if you feel the need to declutter and get rid of things as you go, use the opportunity to throw away things you're not using or wearing anymore or sell them. This can earn you some additional money that can cover other unexpected costs.
Organization is another key element of a smooth moving process. It's important to organize everything in advance. Start with preparations at least 6 weeks prior to your move so you can have time to re-evaluate, move boxes around and pace yourself without rushing. Create a schedule of weekly activities and incorporate them into your work and family life.
It's also very helpful and practical to have everything packed and ready to be loaded. That way, you won't find yourself wandering around looking for a certain box and only delaying the whole process of moving.
Packing and Inventory
The best way to have control over things and reduce stress is to label everything while you pack and make a detailed inventory of all of your possessions. There are a lot of different ways to do this: number the boxes and assign them to specific rooms, use colour codes or take photos of box content, print them out and stick them on the side of the box, and you won't have problems locating your goodies when they arrive at the new location.
Another safety measure is keep your documents in order. File them in one place and make copies of originals, just in case something gets lost. And keep all the receipts.
Helpful Technology
One of the major concerns during any relocation is handling and protecting your valuables. To most people, the thought of entrusting them to complete strangers is extremely unpleasant. Taking care of the move yourself is not always possible, especially when heavy and large items are concerned. One option is to put a GPS tracking device in one of the boxes which will allow you to monitor them remotely.
The Back-up Plan
As much as you'd love to, controlling the entire moving process is impossible. If something can go wrong, it most likely will. Therefore, having a back-up plan is the best way to go to ensure you at least have an alternative to fall back on. Should anything go off the course, be prepared with a list of back-up movers and rental agencies, phone numbers of friends and family who can lend a hand, and also leave room for possible cancellations or changes in organization.
Take Care of Yourself
Relocation is also an exciting adventure as you are starting a new chapter of your life in a new location and you should be able to enjoy it. So, be sure to eat and sleep well, treat yourself and your family with a night out or a day trip, and take time to say good-bye to the place you're leaving so you can get some closure. Leaving everything in order will help you embrace the new life and new place with an open mind and an open heart.
---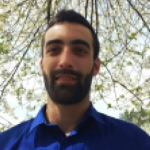 This article was written by David Webb for Hutbay Blog. David Webb is a Sydney-based business consultant, online marketing analyst and a writer. In his free time, David enjoys writing, traveling and an occasional night out with his friends.
---