Housing delivery system in Nigeria is a combination of many interrelated components which include land, infrastructure, building materials, policies, building regulations and more importantly the finance component. Finance in housing delivery is very important because of the huge financial requirement for housing production. Many researches have been conducted along this line by scholars in the building industry and suggestions were made on the need to strengthen the cooperative housing system in Nigeria in order to ameliorate problem of housing finance.
Another research highlighted the fact that financial institutions should be more accessible to the people. It is on the basis of the importance of housing finance that government most often finds ways to improve existing housing and housing policies. Housing is one of the three basic needs of mankind and it is the most important for the physical survival of man after the provisions of food. Decent housing is one of the basic needs of every individual, the family and the community in general. As a pre-requisite to the survival of man, it ranks second only to food.
It is also one of the best indicators of a person's standard of living and his place in the society. The housing an individual lives in is a symbol of his status, a measure of his achievement and social acceptance, an expression of his personality and the barometer that seems to indicate in a large measure, the way the individual perceives himself and how he is perceived by the larger society. Also the importance of housing in human development has been well documented by scholars. The position of scholars varies depending on the aspect of housing each one delves into.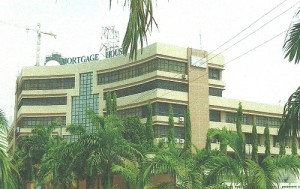 However, it is a wrong notion to continue to rank land accessibility as the greatest constraint of house builders owing to the fact that inadequate financing and escalating cost of materials now takes precedence over land accessibility. Access to shelter produced by public agencies continue to elude the urban poor who simply cannot muster the financial resources required to procure these housing units and lack of soft loan is one of the major obstacles against urban housing production in Nigeria. It is clear from the foregoing that finance is a major factor in housing delivery.
The Federal Government of Nigeria in 1991 launched the National Housing Policy to serve as a palliative measure to ensuring better housing for Nigerians. This is spelt out in its goal, objectives, strategies, institutional framework, land and settlement development policy and other developmental instrument imbedded in the policy. The goal of the National Housing Policy is to ensure that all Nigerians own or have access to decent housing, and accommodation at affordable cost by year 2000. In order to achieve this goal, the government was to pursue the following policy objectives.
Encourage and promote active participation in housing delivery in all tiers of government.
Strengthen institutions within the system to render their operations more responsive to demand.
Emphasize housing investments which satisfy basic needs.
Encourage greater participation by private sector in housing development.
Nigeria National Housing Fund Decree No 3 of 1992
The National Housing Fund Decree is an instrument formulated to give leverage to housing delivery in Nigeria . It was set basically as a legal reaffirmation of vital aspects of the National Housing Policy with the primary purpose of supporting it to achieve its ultimate goal of ensuring that all Nigerian own or have access to decent housing accommodation at affordable cost by year 2000. The concept is to ensure continuous flow of long term fund for housing development and to provide affordable loan for income housing. Section 2 of the National Housing Fund Decree specifically stipulate the following as its objectives:
To facilitate the mobilization of funds for provision of houses for Nigerians at affordable prices.
To ensure the constant supply of loans to Nigerians for the purpose of building, purchasing and improvement of residential houses.
To provide incentives for the capital market to invest in property development.
To encourage the development of specific programmes that would ensure effective financing of housing development in particular for low income workers.
To provide proper policy control over the allocation of resources and funds between the housing sector and other sections of the Nigeria economy; and
To provide long term loan to mortgage institutions for on lending to contributors to the fund.
In order to achieve these objectives, some demands were made of certain sectors of the economy to make one form of contribution or the other to the fund. Section 5(2) of the decree states that:
"all registered insurance companies shall invest a minimum of 20 percent of their non-life funds and 40 percent of their life fund in real estate development, and at least one half (50 percent, that is 10 percent of their non-life funds and 2 percent of life ) of such investment must be channeled through The Federal Mortgage Bank of Nigeria at an interest rate that does not exceed 4 percent annum."
The failure of the FMBN over the years and acute shortage of housing led to the promulgation of the National Housing Policy of 1991. The policy of National Housing Fund and the decree of 1992 was promulgated to strengthen housing finance. The legal framework for the establishment, operation and regulation of mortgage business in Nigeria are prescribed in the Mortgage Institutions Decree No. 53 of 1989. The promulgation of the decree was informed by the need to promote the rational evolution of institutional structures, and to accelerate the development of institutional structures to accelerate the development of financial intermediation within the housing delivery system.
Through the development of appropriate financial instrument, the ultimate aim of FMBN is to encourage an enhanced level of mobilization to support a credible housing delivery system to serve all Nigerians. The mortgage institutions in Nigeria are operated according to the National Housing Fund Decree of 1992, which was revised in 1996. The terms and conditions for National Housing Fund loaned by mortgage institutions according are as follows:
A mortgage institution seeking a loan from the fund shall apply to the bank.
The mortgage Institution shall submit its loan application to the bank in conjunction with applications received for loans from individuals contributors as a basis for extensions of facility requested from the fund against which the loan shall be disbursed.
No mortgage institution shall, in any given year, be granted an amount more than 50percent of its shareholders' fund.
To obtain loan through the National Housing Fund, the following conditions must be satisfied:
A loan granted to a mortgage institution under the decree shall be secured by a block of existing mortgage previously granted by the mortgage institution, which shall have been created by the mortgage institution with financing from the fund.
A mortgage institution shall, at the same time of requesting for a loan, execute with the FMBN a sale and administration agreement and deed of assignment in such forms as may be prescribed by the bank from time to time stamped and registered.
Where a waiver is not given, the mortgage institution shall bear the cost for stamping and registration at the lands registry.
The bank may require a Mortgage Institution to execute a floating charge over its assets. To disburse loan to an applicant the following conditions must be satisfied.

To safeguard the resources of the fund and prevent mis-allocation or diversion of loans, the bank shall:

a) Make disbursement to a mortgage institution after the presentation of an acceptable security as stipulated in these regulations.
b) Demand the immediate repayment of the loan with interest thereon and payment of a penalty of 200 percent of the interest differential between the market rate and the fund rate from a mortgage institution which misallocates or diverts its loan
c) Suspend the mortgage institution from further borrowing until it complies with the previous of paragraph (i) (b) of these regulations and thereafter for a further period of six months.
For me, despite the efforts by government and the provisions in the National Housing Fund, new constraints have been identified as obstacles to mortgage finance in Nigeria. They include insincerity, corruption, poverty, cost of construction, weak savings, unstable microeconomic environment, land accessibility and poor structure of mortgage in Nigeria.
Here is a description of what really happens, what to expect and most importantly what will be expected of you at each stage of the mortgage process from initiation to closing. When you know what is on the way (or what is supposed to happen!) this will help you have a stress-free mortgage experience.
Get all your documents ready beforehand. Gather all relevant documents which you may need to access the facility. At this stage it is important for you to have met your loan officer to guide you on the prerequisite documents you will need to get started. It is much better to prepare before you apply because when your loan officer comes back to you for these items, this can add days to the mortgage process. Why not take an hour now to save a week!
First, the Loan Officer will require that the customer provide all income and asset documentation to determine mortgage qualification. For example:
Mortgage application form
A credit report
Bank statement (for the last 6 months)
Pay slips (for the last 3 months)
Tax clearance
Company profiles and company audited account e.t.c
Offer letter for the house to be purchased
Letter of introduction from place of work
Letter of Domiciliation of Salary from place of work and/or Domiciliation of business proceeds.
Note: It's important to state that the dynamics for each mortgage process may differ thus it is necessary to consult with your loan officer on what documentations you require to obtain the necessary approval.
Credit will be reviewed. The loan data will be put through underwriting and a pre-approval will be issued. Without the above documents being in place prior to application, it can take weeks or even months from the time the borrower is pre-approved to the time there is an approval. Therefore the loan officer should address anything that comes up on the credit or in other documentation and educate as to what will be further required.
Once the full mortgage application package is completed by borrower, the Loan Officer will now commence verification on documentation. Usually at this stage, the borrower will be asked to address the following (if any):
Any credit inquiries or issues on the credit report
Customer's Equity
Search on title
Property Valuation
At this time the Mortgage Processors will review the package submitted by the loan officer. The processor will order a review of:
Title examination/legal work
An appraisal of affordability
The borrower and their background
Real estate professionals valuation report
Collateral coverage
Any other risks that may be involved.
If the Processor sees something that the Loan Officer missed they will request this documentation to be provided immediately. Because of the complexities of the mortgage process, a second set of eyes is very important to ensure that no documentation is missing and that all necessary information is obtained.
Further, any one of those reports may spur a request for additional documentation from the borrower.If there are no issues, your mortgage file will now be forwarded for full approval. The underwriter is responsible for reviewing the entire loan package and issuing a final approval. Usually this approval will be given subject to your meeting all conditions necessary for your mortgage to be disbursed. Disbursement conditions are usually a set of loan guidelines which the bank has put together as terms guiding the loan. These conditions will be found in your mortgage approval offer.
It is important to sit with your loan officer to guide you through these terms and conditions carefully, as certain acts can lead to breach of terms and condition and termination of the contract.
Meanwhile, before making the decision to get a mortgage you should know and understand the below facts carefully:
Mortgage rates in Nigeria are crazy and is one primary reason why I hardly advice anyone to take out a mortgage. Interest rates on mortgage loans in Nigeria range from 15% to 25% per annum excluding fees and other charges. To put this into better context, the Subprime Mortgage Crisis of 5 years ago in the West was because Interest rates on Mortgages suddenly jumped from about 4% to 8% per annum leading to massive defaults. So, in Nigeria if you take a Mortgage Loan of N25million at 15%p.a. interest rate you would have paid N37.9million in interest only over the 15year period which is more than the principal itself! The trick here is that at 15% interest rate, it takes a lender approximately 7 years to recover the N25million it lent to you. That's about 6 years for an interest rate of 20%. With that sort of interest rate, can anyone honestly afford a mortgage on a basic salary?
The time period giving to repay a loan, otherwise known as the Tenor, is also a significant consideration in the repayment of a loan. A longer tenor means that you often have lower and favourable cash payouts as your principal and interest repayments are evened out over a longer period of time.
However, this is quite deceptive and conceals the real cost to you. Using the example above, had the loan been for 30 years and not 15 years the interest rate would be N88.8million! So basically, for a house that cost N25million, you pay an additional N88million in interest over time.
Equity. This is the amount you are expected to contribute from your savings in addition to the mortgage when you plan to buy a house. This amount averages between 10% to 20% in western societies but in Nigeria, Mortgage Originators will often require you contribute at least 30%. Basically, the more equity you contribute on the outset the lower the amount you have to borrow from the bank. I will advise injecting an equity of at least 70% for a tenor of 10 years as probably the most ideal debt to equity mix you want to have.
Location. The location of your property is also a very important consideration should you wish to part finance it with a mortgage. Why would anyone borrow money to buy a property in a location that have little potential for economic development? When getting a mortgage the timeline for the economic potential of your location to materialize should always be lower than the tenor of your mortgage. For example, if you buy a house in Epe with a mortgage loan payable over 10 years, and property values in Epe double over that same period, then the increase in value of the property would have helped reduce the interest rate you have paid over the years.
Cap Rates. Cap Rates are basically the return on investment a property can generate. In other words if you own a property worth N30million that can generate a going rent of N3million per annum, then the cap rate for that property is 10%. Cap rates matter in a mortgage and particularly in an economy like Nigeria where interest rates are double digits. You definitely want to make sure the rent-able value of your property outweighs the interest payable on it at any given year. Your cap rates should be more than your interest rates otherwise you are basically under water.
Percentage of your Income. I have always advised that payment for house rent should be no more than one-third of your take-home pay. In the same vein Mortgage payments should also be no more than one quarter of your take home pay or income. The reason is that when you take a mortgage that grabs 25% of your take home, it is very likely that you must have staked in a lot of equity into the property which in itself is a very good thing. It also helps you free up some cash which you can use for your savings and investments.
State. The Government always have a stake in almost everything we do. It is important to verify Title ownership of Lands from the Lands registry. It is also important to know what applicable fees are for seeking governors consent, registering land titles, land surveys, land use charge etc. You must also consult them to know if the Mortgage Originators have obtained all the requisite approvals and development permits before buying. According to the Land Use Act, the state governments have the legal power and authority over the lands within their states so they are also very important
Taxes. Profit from a sale of property in Nigeria is chargeable for Capital Gains Tax (CGT). There is currently no CGT payable for a sale of a property which is a dwelling house (house that you live in). However, if it is a house that you own and you do not live in it, then you will pay CGT when it is sold. For those looking to obtain a mortgage, your contribution to the National Housing Fund is tax deductible from salary when computing PAYE.
This article is a guest post by Akintayo Akinlolu. Akintayo is a real estate broker and an investment advisor. Follow him on LinkedIn (https://www.linkedin.com/in/akinlolu-akintayo-34933517)